About Us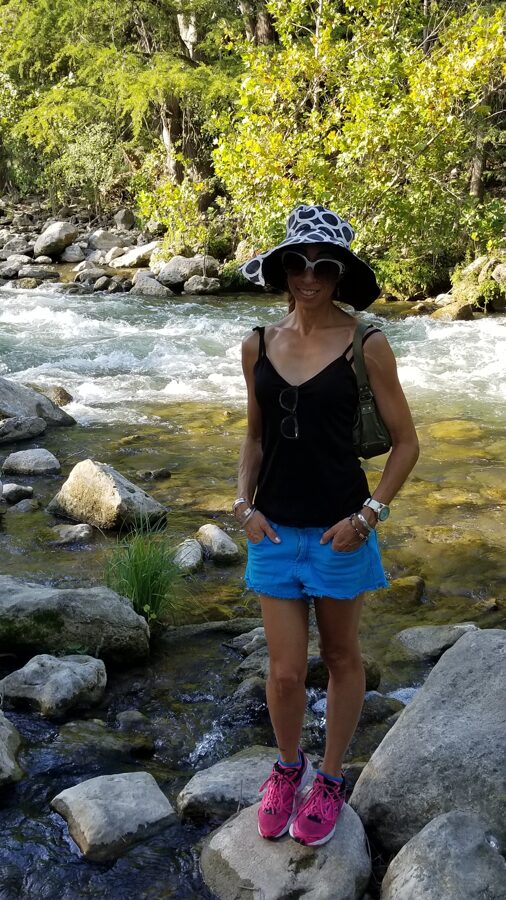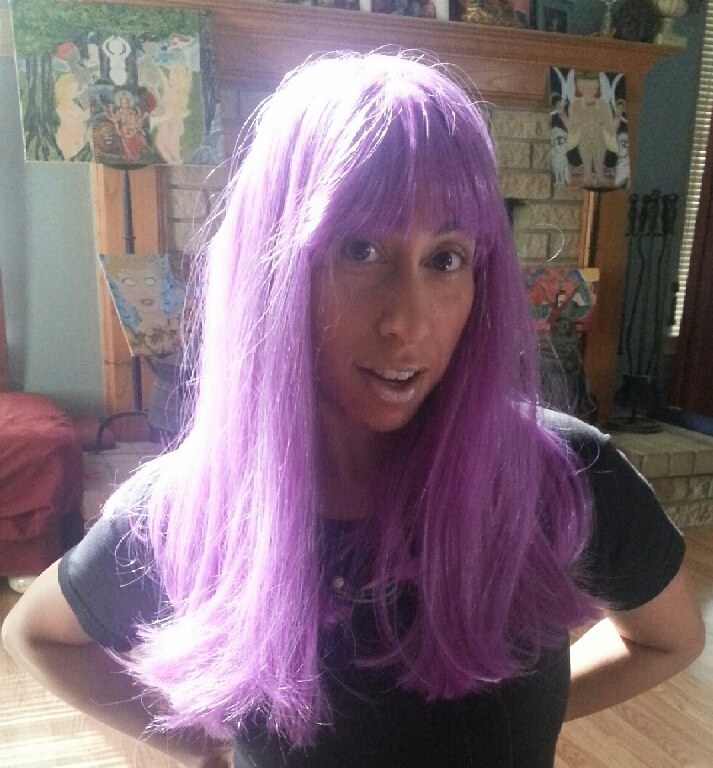 Brooke Melusine Mihaltses,
R.Y.T, C.L.C, M.M, B.M
Published author and intuit Artist, Brooke Melusine Mihaltses is a Registered Yoga Teacher with Yoga Alliance, and a Certified Life Coach. Holding both a Bachelors and a Masters of Music in Vocal Pedagogy; she trained as a classical singer, performing across the globe in years passed. From an early age she expressed and exemplified a passionate creative, artistic soul and her spirituality has always been steeped and deeply intertwined in her numerous creative expressions. Creativity, along with Metaphysical studies, Spirituality, Fitness and the practice of Yoga have always been an integral part of her life and, a consequential healing source in her own personal journey.
Her interest in Spirituality and Goddess mythology led her to write and expand her research on the existence the Sacred Feminine across a myriad of diverse cultures. She has authored nine spectacular books with Feminine Divine Works Publishing: sharing in each of her publications her vast knowledge of Goddess lore, Spirituality and various helpful aspects to improving our sense of wellbeing.
Brooke Melusine's journey as a devoted Goddess excavator and priestess, dedicated to the intense study of various goddesses from around the globe, stirred in her a commitment to understanding its positive influence on women. In 2008, she established, Grove of the Feminine Divine, one of the few all-women's Goddess groups in her region. As founder and priestess of, Grove of the Feminine Divine, she has been an active promoter of woman's empowerment, and an advocate for reclaiming healing modalities, accessing the Sacred Feminine, and incorporating Goddess Spirituality into our lives. Monthly, at Grove of the Feminine Divine, she organized beautiful gatherings in her home temple to encourage sisterhood, commemorate the changing seasons and honor various notable deities significant in every woman's journey. For over 5 years, these celebratory gatherings for Grove were a testament to her passion for Goddesses, and her mission to serve women in their respective journeys.
As a Goddess Gathering Women's group Facilitator, Brooke Melusine unearthed and developed a deep desire to serve others; by empowering and co-creating with them. It led her to, not only author several books, but to also expand her skills and areas of expertise. To better serve her clientele with healing modalities and expand on her life mission, she was inspired to pursue and complete her Life Coach Certification in 2013. In addition, she enrolled in a Yoga Teacher training program and has now become a Registered Certified Yoga Teacher, with Yoga Alliance. You can learn more about her Coaching Practice at www. GoddessWomyn.com previously known as GoddessEmpowermentLifeCoaching.com.
Brooke's eclectic studies and unique Goddess experiences, some that spanned a lifetime, led her to pour her knowledge into her writing. Her first book, "Gatherings for Goddess, a Complete Manual for Priestessing Women's Circles," holds her priestessing journey, invaluable lessons, and precious experiences throughout the creation, nurturance and sustenance of this group. It is a treasure trove of insight for anyone heeding the call to promote community, women's Circles and Goddess Spirituality. In her other published books; Goddess Grimoire Journal, a Collection of Simple Prose and Spells," "Living Goddess Spirituality, a Feminine Divine Priestessing Handbook," and "The Spellcrafting Coach, A Metaphysical Guide to Revamp your Life," she continued to share her vast research on Goddess mythologies, Metaphysical tools, artistic creative expressions, inspiring words and her unique journey as a GoddessWomyn. As an intuit artist, Brooke Melusine is also the creator of a beautiful 70x card Oracle deck and guidebook that features her own unique artworks titled, "Feminine Divine Works Intuitive Oracle." She also created the "Major Arcana Goddess Living Tarot" with its accompanied colored guidebook. In 2019 she curated and publish her long-awaited art collection in a book titled, "Goddess Inspired, Artistic Offerings to the Sacred Feminine." Her most recent books; "Goddess Coaching Companion, a Woman's Guide to Magick, Protection and Empowerment," (published in 2018) and "Revamped Goddess, Coaching Yourself to a better life" (published in 2020) are long-awaited self-help manuals she created specifically with her coaching clients in mind. All of her creations are available on her FeminineDivineWorks Etsy page and, http://www.femininedivineworks.com. Along with her published books, you can find her unique creations, her special Oracle card decks and her Intuit-Goddess-Art at, http://www.femininedivineworks.com. Information on her Life Coaching services can be found at http://www.GoddessWomyn.com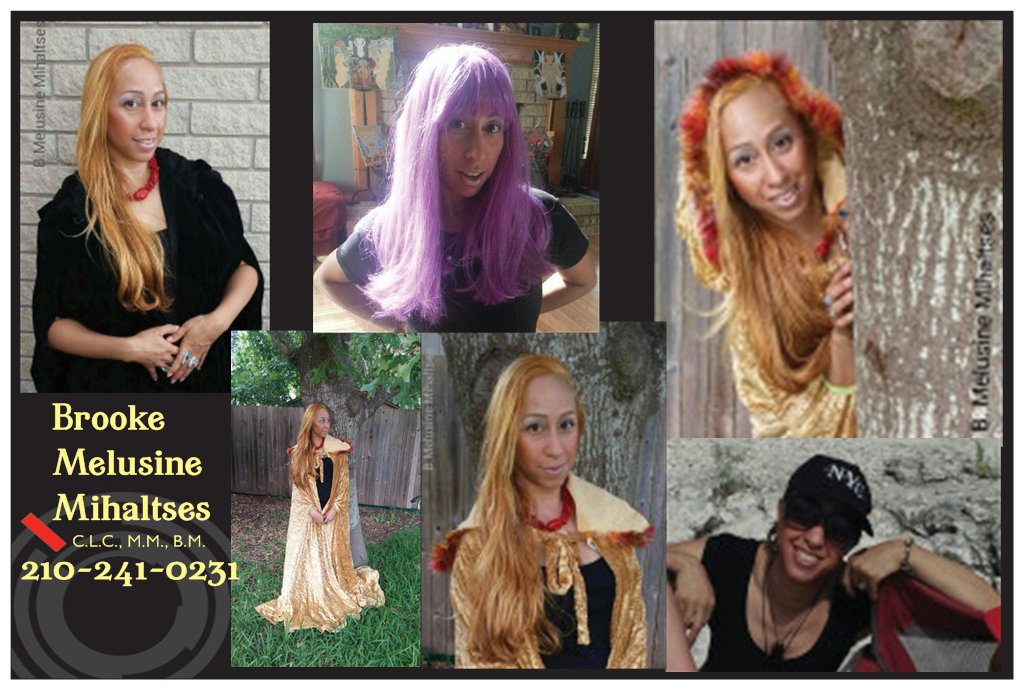 Want to hear more about Author & Artist, Brooke Melusine Mihaltses? She is the proud mother of three boys and a native New Yorker, residing in Texas for the last 14years. Growing up in New York City afforded her many opportunities for Spiritual growth and knowledge. She was exposed early on to numerous learning venues, women's circles, and greater opportunities to further her Metaphysical studies. In these numerous women circles, Brooke unearthed great magick, empowerment, healing, sisterhood and an ancient way of being that resonated deeply with her core beliefs. A student at The Source of Life and at The New York Open Center, she studied tarot with renowned psychic/tarot reader Patti Canova. She also participated in numerous seminars on spiritual matters, drumming circles and rituals. She participated in open Sabbat rituals held by thealogian Susan Marie Hellerer, DMIV, lectures by Margot Adler, author of "Drawing Down the Moon" and Phyllis Currott, author of "Book of Shadows" & "Witch Crafting" and HP of Temple of Ara. At The Learning Annex, she took classes on traditional magick, tarot and participated in lectures and rituals held by Donna Limoge, co-author of "Sexual Bewitchery and other Ancient Feminine Wiles." She was part of a yearlong Pagan Grove study, at New York City's emblematic "Enchantments, Inc." At the, "Zodiac Lounge," on the upper Westside, she was a member of The Zodiac Lounge Women's Circle, an all-female Goddess centered group led by High Priestess Jezibell Anat. At "Crystal Quilt," in Manhattan, N.Y.C. She participated in a weekly, all female circle, advocating the tradition of –"Wise-Woman Healing Ways" and it was facilitated by Robin Rose Bennett; a well-known Herbologist, student of Susun Weed, Green-Witch and author of "Healing Magic; A Greenwitch's Guidebook." It was in these early precious Women's circles, amongst some of the most amazing powerful teachers and sisters ("all of us were hungry for wisdom, healing and knowledge," she remembers) that her life started to shift in ways she had not anticipated. These circles along with the numerous female centered Goddess literatures she was being exposed to like; Shekhinah Mountainwater, Z. Budapest, Marion Weinstein, Ffiona Morgan, Diane Stein, all sparked a greater interest in Women's spirituality. These early Goddess and women centered groups enriched her life greatly and in the presence of such great teachers, facilitators and priestesses, she was privileged to learn a great deal about how to formulate groups and circles that nurture Women's spirituality.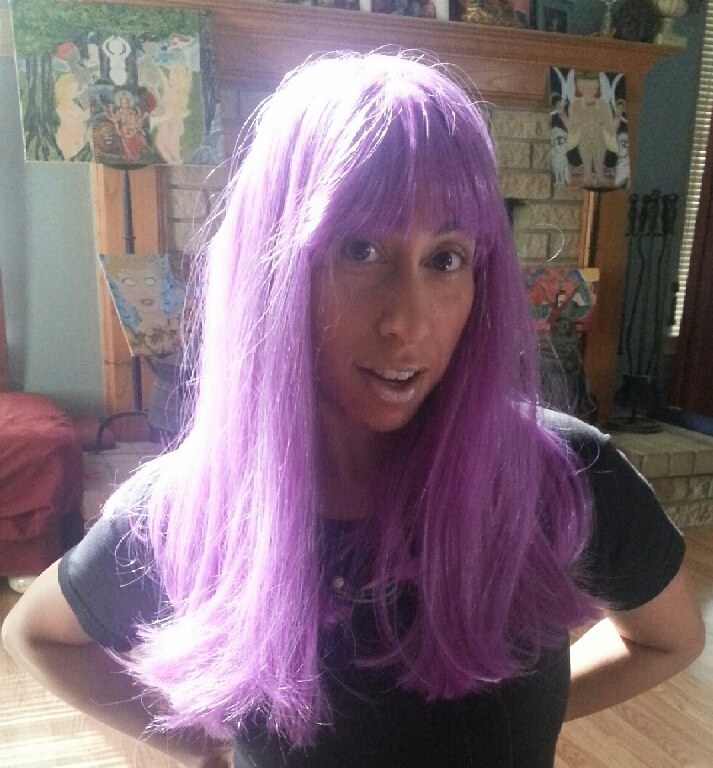 Brooke Melusine also participated in several Goddess Gatherings sojourns; traveling to San Jose California, to attend the 2008 Goddess Gathering, where she finally met and was initiated by beloved founder of the Feminist Dianic Wiccan tradition, Z. Budapest. The following year, she traveled to Madison, Wisconsin to attend yet another important Dianic event. This time, Mrs. Mihaltses partook of Dianic Author and songstress, Ruth Barrett's "Daughter of Diana Festival." She attended this annual Goddess Gathering and here, she continued to expand her ritual experiences and knowledge of Goddess Spirituality. In the autumn of 2013, Brooke Melusine Mihaltses was a presenter of Workshops at the first, "Goddess Spirit Rising International Goddess Conference," held in Malibu, California along with giving lectures at local events, introducing some of her works. Early summer of 2013, Mrs. Mihaltses was the recipient of "The Shift Network Team Scholarship" for additional studies on Women Leadership and Spirituality. This scholarship was offered to her for participation and further course studies in the, "Soulful Women Rising, Living your Soul's calling to Co-create a New World," taught by Devaa Haley Mitchell and Elayne Kalila Doughty, the founders of, "Inspiring Women Summit." With this training, she intends to enhance her work and service as a Group Facilitator, Artist, Writer, Life Coach and Yogi; offering leadership and being of greater service to her Spiritual community.